Protect Your Website from Security Threats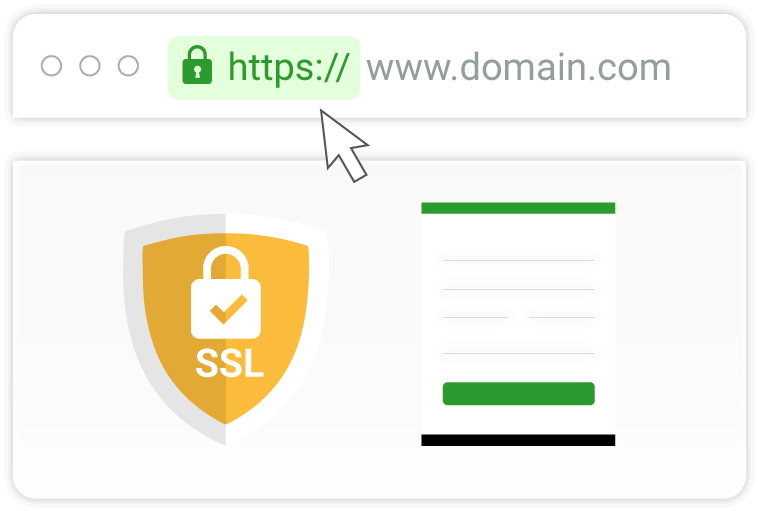 Positive SSL

Single Domain
Domain Validation (DV)
Comodo SSL
Great for Personal Websites
Unlimited Re-issuance Policy

 

Positive SSL
Multi-Domain

5 domains and/or subdomains included
Domain Validation (DV)
Comodo SSL
Great for E-commerce, corporate, NGO, or
governmental websites
Unlimited Re-issuance Policy
Positive SSL Wildcard

1 + all one-level sub-domains
Domain Validation (DV)
Comodo SSL
Great for E-commerce, corporate, 
Unlimited Re-issuance Policy

EV SSL

Single Domain
Extended Validation (EV)
Comodo SSL
Great for E-commerce, corporate, NGO, or
governmental websites
Unlimited Re-issuance Policy
Required paperwork*
All SSL Certificates Include
Key Length - RSA key length from 2048-bit
Encryption - up to 256-bit
Closed Padlock Icon in the Browser Address Bar
Compatible with all major web and mobile browsers
Paperwork
* Due to the high level of validation provided by Extended Validation (EV), certain paperwork is required before these certificates can be issued.
| | |
| --- | --- |
| Business registration | Your business registration needs to be authenticated. Comodo will check to see that your company is legally registered by verifying your business profile. |
| Company Representative | This person must currently hold an executive position within the company (CEO, CFO, COO, etc.) |
| Whois Contact Info | To make the certificate issuance process faster, be sure you have the correct contact information on Whois for your domain. |
| WhoisGuard | To verify Whois domain data, WhoisGuard must be turned off. This information will not be available otherwise. |
What is an SSL certificate?
An SSL certificate acts as third-party verification for a website's security. It verifies the strength of the Secure Socket Layer encryption used when a user connects to the site and connects that encryption to the organization or individual that owns and maintains the website. SSL certification and validation are necessary pieces of web security for any business that collects information from its users.
SSL certificates provide different levels of security, depending on the level of protection and security features your website and its users need. You may be familiar with visual elements such as Site Seals, and the HTTPS:// protocol appearing in the URL.